Robert L Walker: Neo-Nazi/ Identity Evropa Member at USC That Never Left the White Power Movement
In recent years Antifascist activists have gained access to a number of discord servers leaked by the independent media collective Unicorn Riot. Several of the servers released to the public were used to organize the deadly "Unite the Right" rally that took place in the summer of 2017, which include the "Vibrant Diversity" and "Charlottesville 2.0" discord logs. Many of the members of these chats were already well known on the white power scene, including violent Neo-Nazi and founder of the Daily Stormer Andrew Anglin, notorious troll and outspoken Neo-Nazi Andrew Aurenheimer who also uses the allias "weev", and Texas Daily Stormer contributer Robert Earl Ray a.k.a Azzmador. Other notable figures were holocaust denier Mike Enoch who runs the podcast "The Daily Shoah" and Nebraska based Neo-Nazi Dan Kleve. This brings us to Robert L Walker a.k.a n*gronaut in the leaked Discord logs.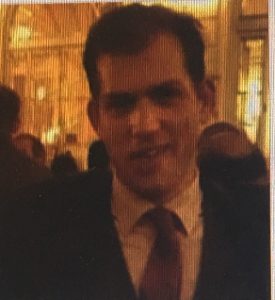 Robert L Walker's identity on Discord was originally outed by activist and Far Right researcher Emily Gorcenski on Twitter, but recently surfaced evidence shows he was a dues paying member of the Neo-Nazi group Identity Evropa which has tried to rebrand itself as "The American Identity Movement." The group was founded by Neo Nazi Nathan Damigo, who is a self described member of the "Identitarian" movement which is just a euthemism to rebrand fascism. The group is heavily concentrated on optics and maintaining a clean public perception, and often targets college campuses with banner drops and flyers. They have even admitted to trying to infiltrate conservative politics and inject White Nationalist ideas into mainstream discourse to further radicalize onlookers. The group was also behind an attempt to set up a fake antifa twitter account in the wake of The George Floyd protests which encouraged violence. The attempt was convincing enough to fool Donald Trump Jr into reposting the account on his instagram, claiming it was an example of "radical leftists" trying to foment violence. After their discord server was leaked to the public revealing them as violent Neo Nazis the group tried to rebrand themselves as American Patriots, following in the footsteps of groups like Patriot Front and American Guard. However, their new branding has failed to distance them from their old name, as many members fled after their discord logs were exposed and the group has since fallen into relative obscurity.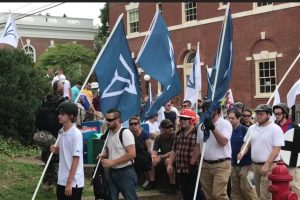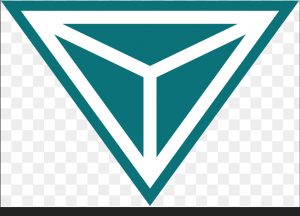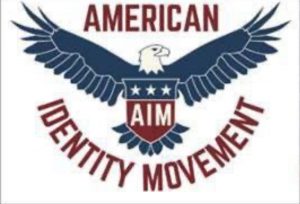 Robert L Walker originally caught the attention of Emily Gorcenski and Antifascist researchers when he shared graphic images of lynchings in the vibrant diversity and Charlotsville 2.0 discord logs, and specifically mentioned Emily Gorcenski several times. He shared several clues pertaining to his identity, including admitting he lived in California.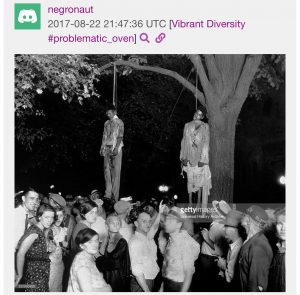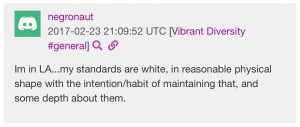 He also used the handle @captainobvious6 on twitter and captainobvious62 on Skype. His identity was confirmed when he used a variant of his Twitter and Skype handles on Github, a platform often used by software developers.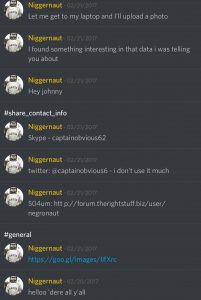 His Github profile indicated he was a seismologist and in the Discord logs he demonstrates several times that he has an extensive knowledge of seismology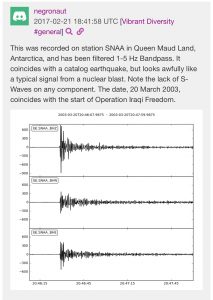 The final confirmation of his identity was the email he used on Discord, which at the time was Rlwalker@usc.edu, from there it was easy to find his linkedin and graduate student profile at USC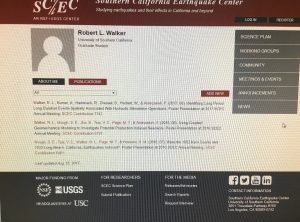 It appears that Walker still uses his old email address even after he was exposed. In August of 2019 Walker posted on the open source software site SourceForge and posted a number of personal details, including several phone numbers. It appears that Walker may have fled to Europe since his exposé was released by Emily Gorcenski, as one of his phone numbers has a European country code. To back this claim up, an article released after Walker was exposed claims that he may have fled to Spain and left his old life behind in the United States.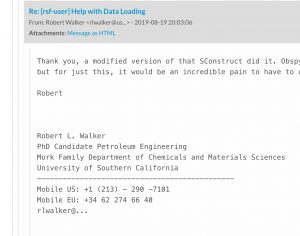 While not much is known about his current whereabouts it appears Walker has not since renounced his white nationalist affiliations, including his vile chat records in the leaked Charlottesville 2.0 Discord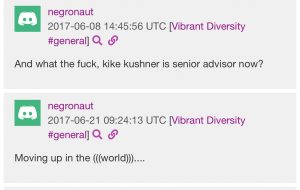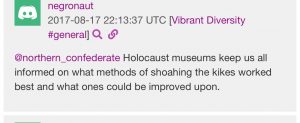 It also appears Walker attended the Unite the Right rally, as he talks about a fatal helicopter accident involving several police officers that happened on the same day as Heather Heyer's murder.

It appears Walker has also put up fliers promoting white nationalism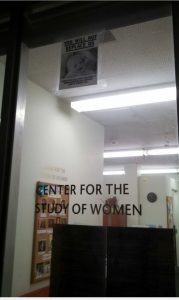 While we have known about Walker's political leanings for a while his most recent attempt to distance himself from his past by going underground has been in vain, as he is still quite active in the White nationalst scene. If you have any tips on Walkers current whereabouts or line of work please email us at centraloregonantifascist@protonmail.com
Details
Last known address: 1188 W 36th pl Apt 1b Los Angeles
Note: Robert L Walker may have fled to Spain after he was first exposed and may no longer be living at this address
phone:
US: 1-(213)-290-7101
EU: 34 62  274 66 40