James Leo Eldridge is a Beaverton based member of the Neo-fascist/Chauvinist gang known as the Proud Boys. While it is unclear how long he has been a member of the group, Eldridge's involvement with the Proud Boys goes back to at least the summer of 2020, when he was spotted attending protests that served as a backlash against the growing movement for racial justice. What we do know about Eldridge is that he is well educated, and had previously worked as an engineer at Darigold in Portland. He is also a father of 4 who lives with his ideologically aligned wife.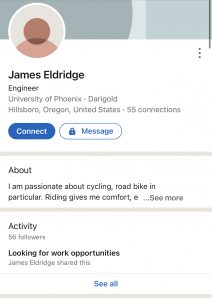 Timeline:
July 4 2020 Salem Rally
On July 4th 2020 hundreds of protesters in support of racial justice marched to the Oregon capitol building in Salem. They were met by a smaller number of counter protestors, which included an unsavory mix of Proud Boys, Three Percent militia, Back the Blue rallygoers, and Qanon conspiracy theorists. There was also a clear collaboration between the Salem Police Department and the far right, as one officer was filmed making an "ok" sign, a hand gesture appropriated by white supremacists. On his facebook page Eldridge took pictures of the rally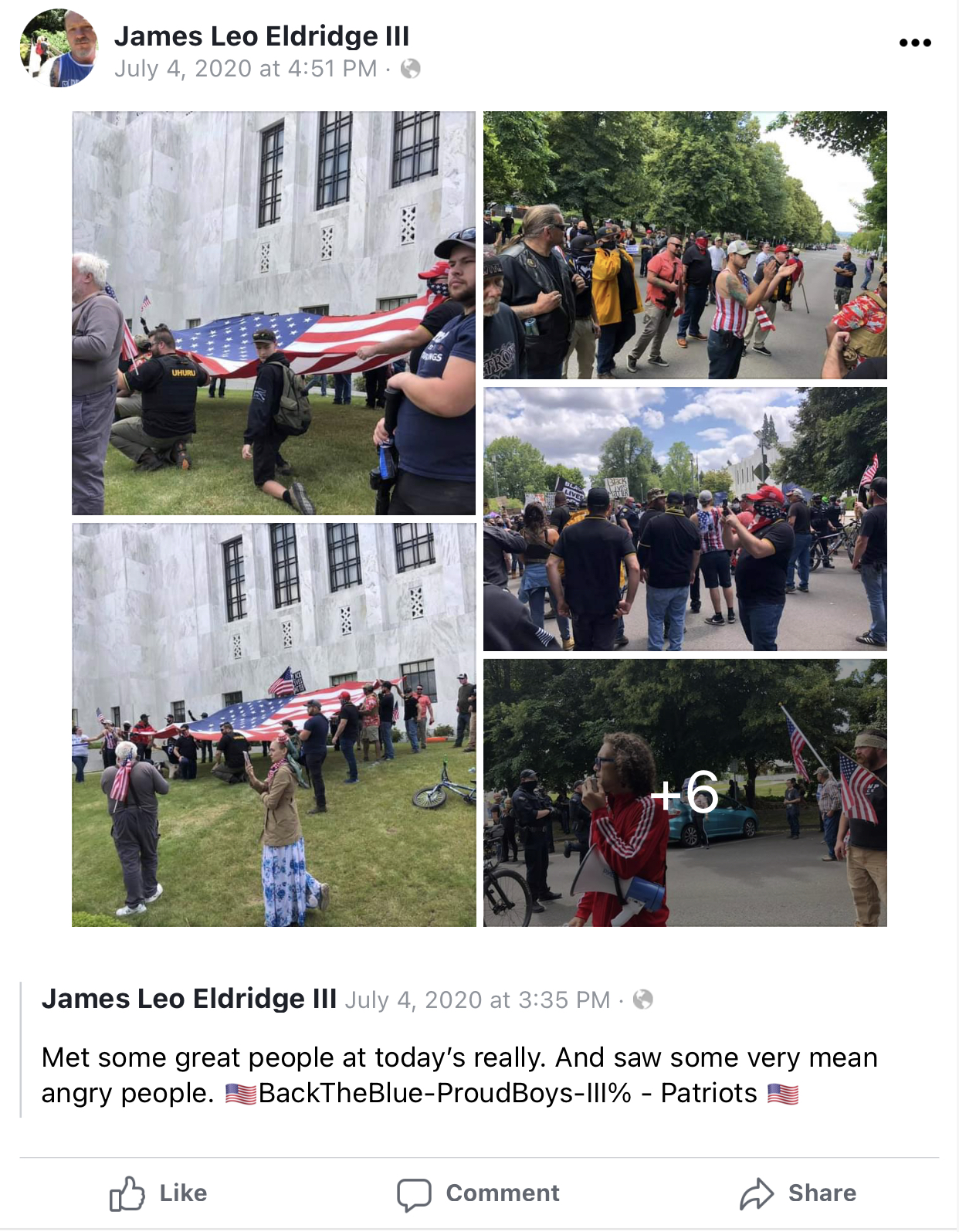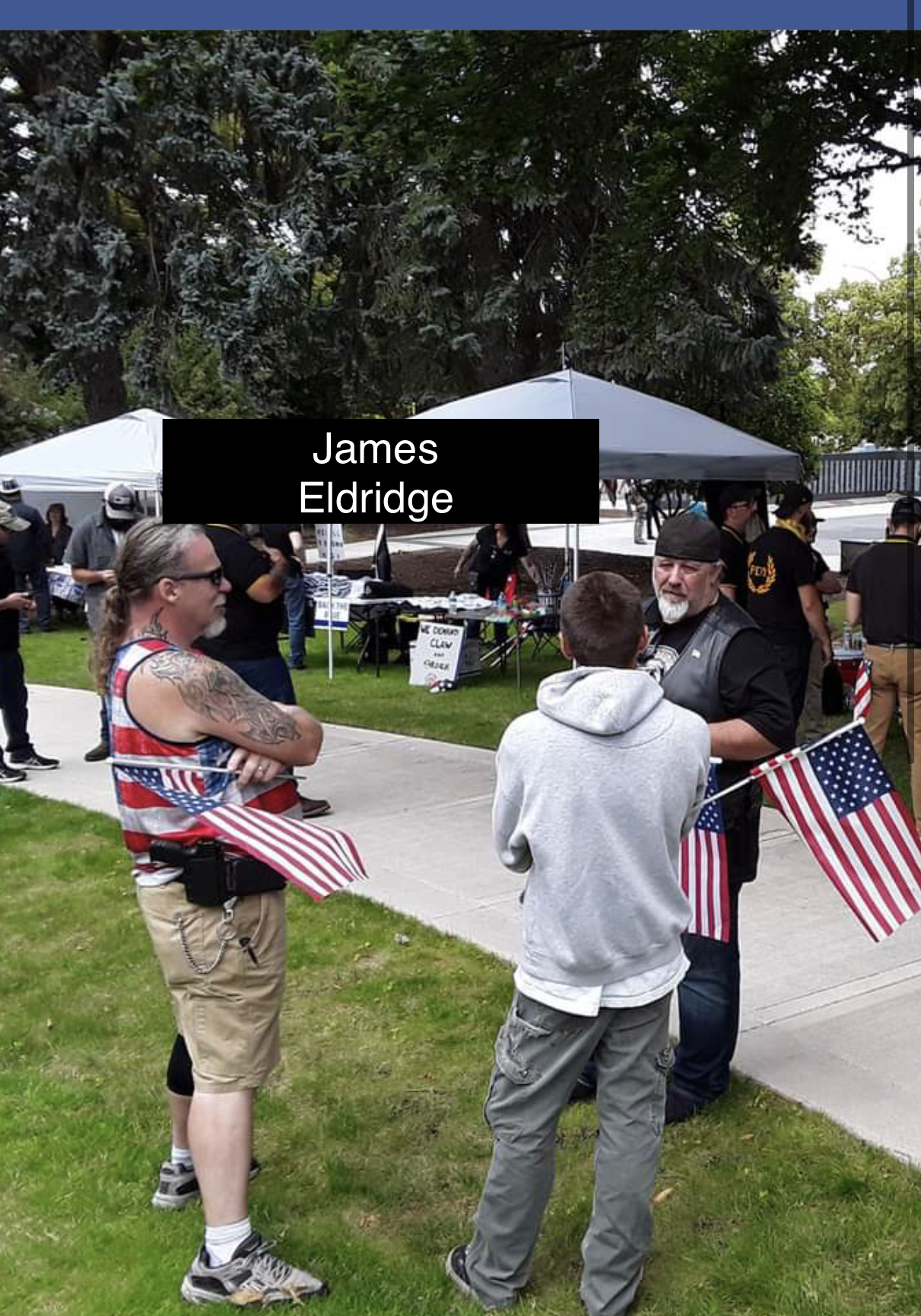 August 22 2020 "Say no to Marxism" rally:
On August 22, 2020, Proud Boys, Back the Blue supporters, members of the "Patriot Coalition," and numerous overt Neo-Nazis traveled to Portland to participate in the "Say No to Marxism"/"Back the Blue" rally that took place in front of the Portland Justice Center downtown. The far right crowd was armed with bats, shields, paintball guns, bear mace, and fireworks. For the first hour the right wing protestors formed a shield wall in the street and attacked a much smaller group of antifascist counter protestors. After a copious number of paintballs being fired and numerous injuries, it became evident that the antifascist crowd was growing and the fascists were becoming heavily outnumbered. Eventually the far right rally goers were routed out and chased. Throughout the ordeal Eldridge could be seen standing behind several members of the PNW Patriot coalition, including Trent Ulrey and Daniel Lippke.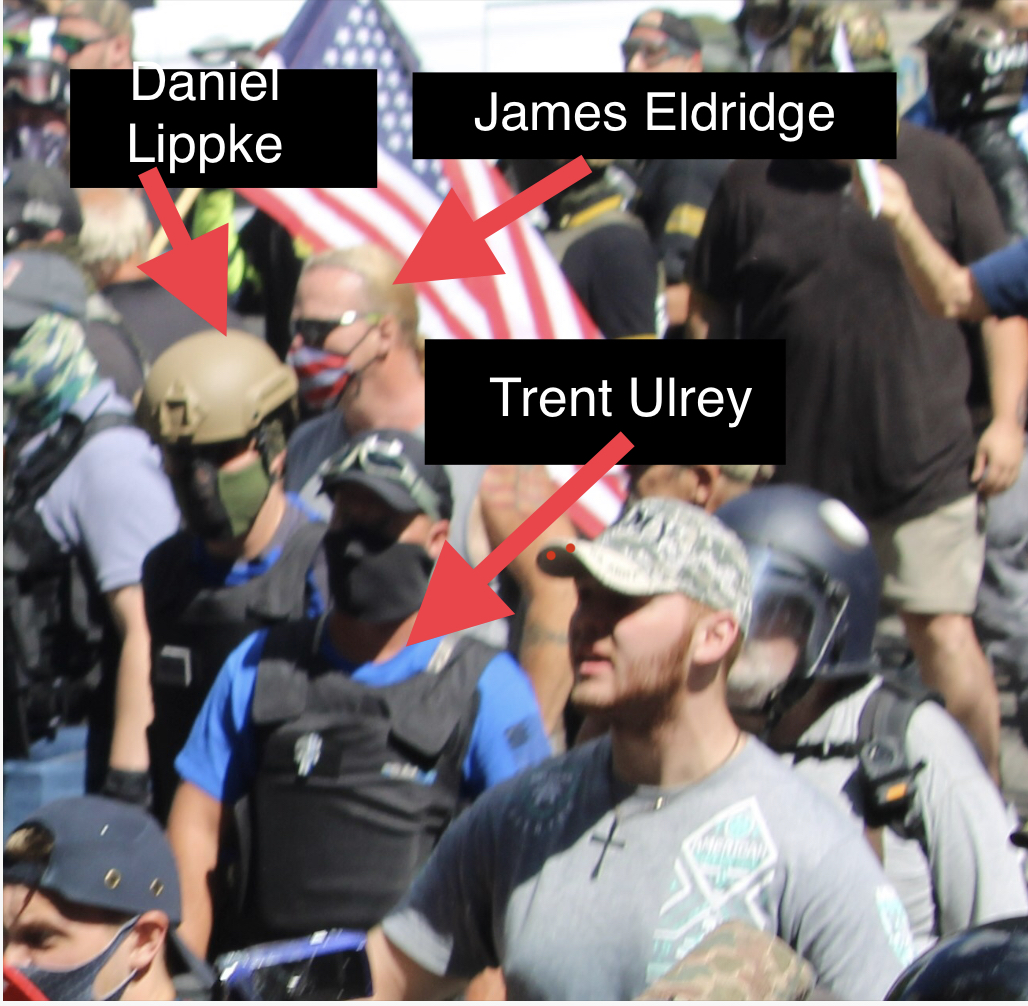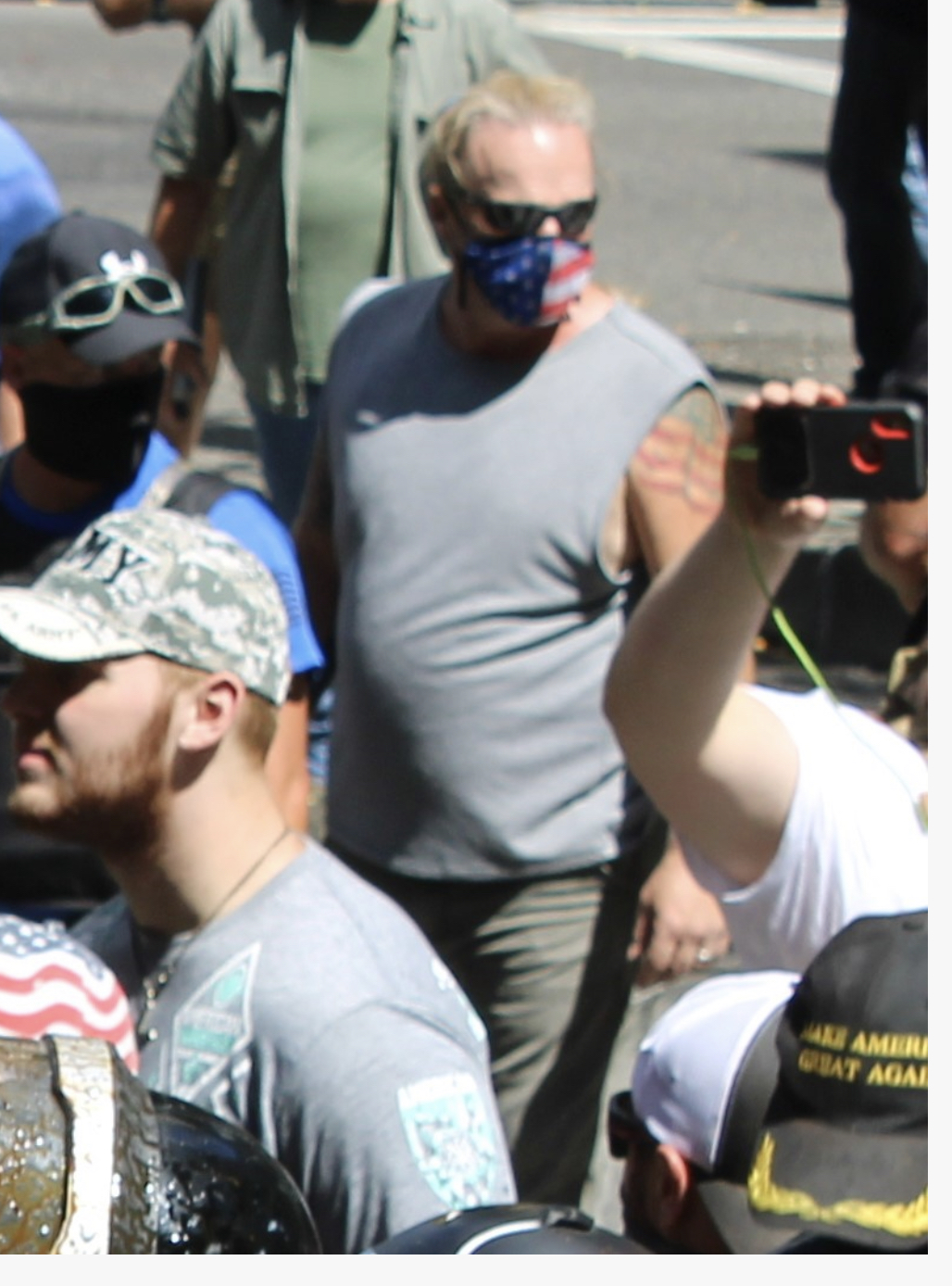 August 22 2021
A year after the extremely violent rally that took place in downtown Portland that saw the Proud Boys being routed by antifascists, the admin of the private facebook group COPSNW Audra Price decided to hold a rally to commemorate the event, possibly in an attempt to seek revenge for the events of the prior year. While at first the rally was set to take place near the Salmon Springs fountain on the Portland waterfront, the venue was changed when it became apparent that the Proud Boys were going to be heavily outnumbered. While a vastly larger group of antifascists hosted a counterprotest on the waterfront, many miles away the actual event took place in an abandoned k-mart parking lot, which coincidentally happened to be a working class community home to many BIPOC and immigrant families. The rally quickly took a violent turn when a small group of antifascists showed up to counterprotest. The Proud boys did not hesitate to start attacking the crowd with paintball guns and baseball bats. After a running street battle and Tusitala "Tiny" Toese getting a fresh coat of paint the antifascists retreated. The Proud Boys then attacked cars that they believed belonged to antifascist counter protestors and tipped over a van that had driven into the parking lot. Eldridge could be seen squarely in the middle of the chaos, wearing a PDX proud boys shirt that celebrated mass shooter Kyle Rittenhouse.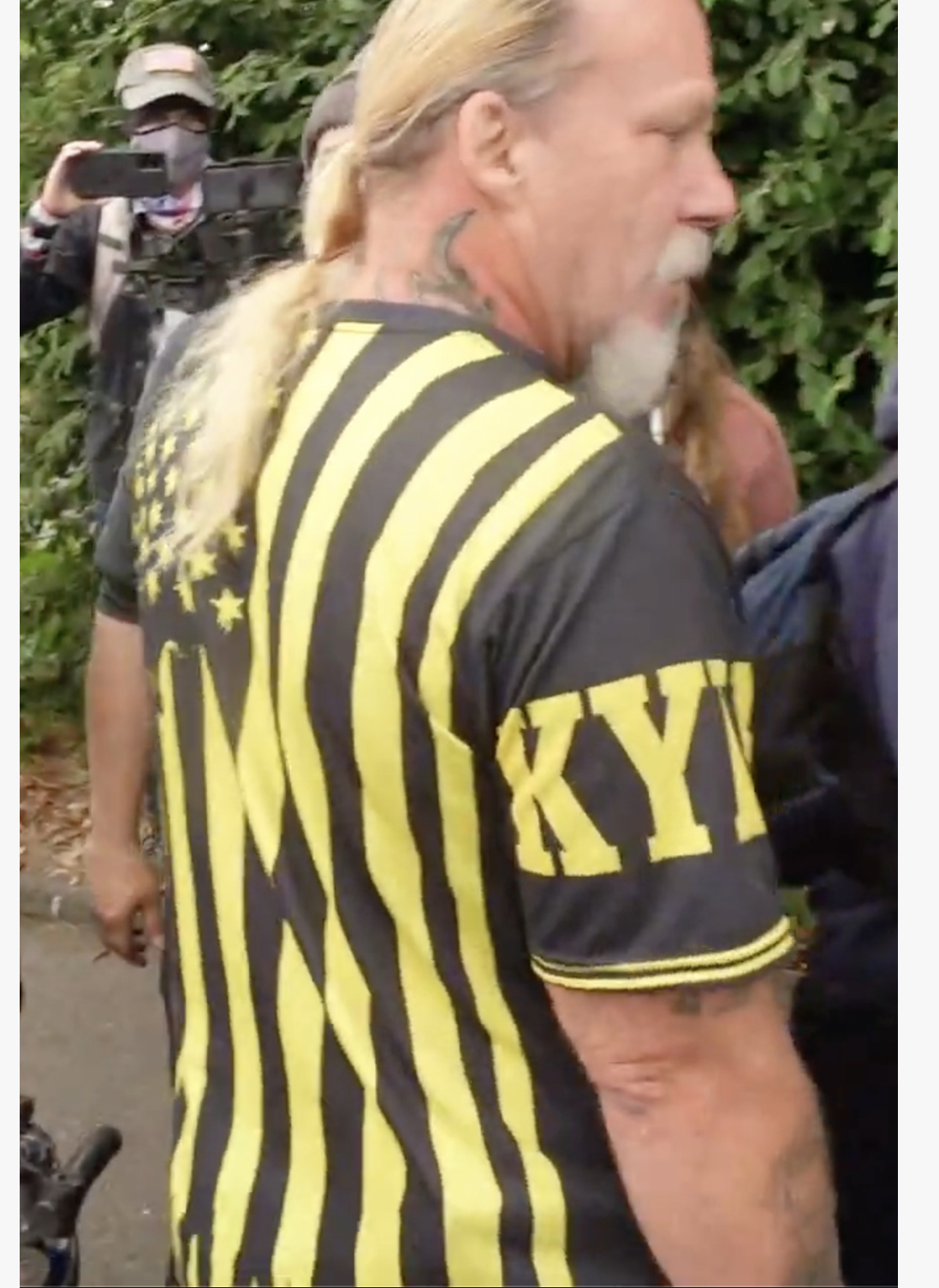 He also appears to be an acquaintance of white nationalist "groyper" Haley Adams, who is a common sight at rallies hosted by the Proud Boys and Patriot Prayer. He is featured in a photo taken on 8/22 alongside Adams, who is repping an Atomwaffen style skull mask and sunglasses (which make her look like a total dork) and longtime Proud Boy Carl "Flip" Todd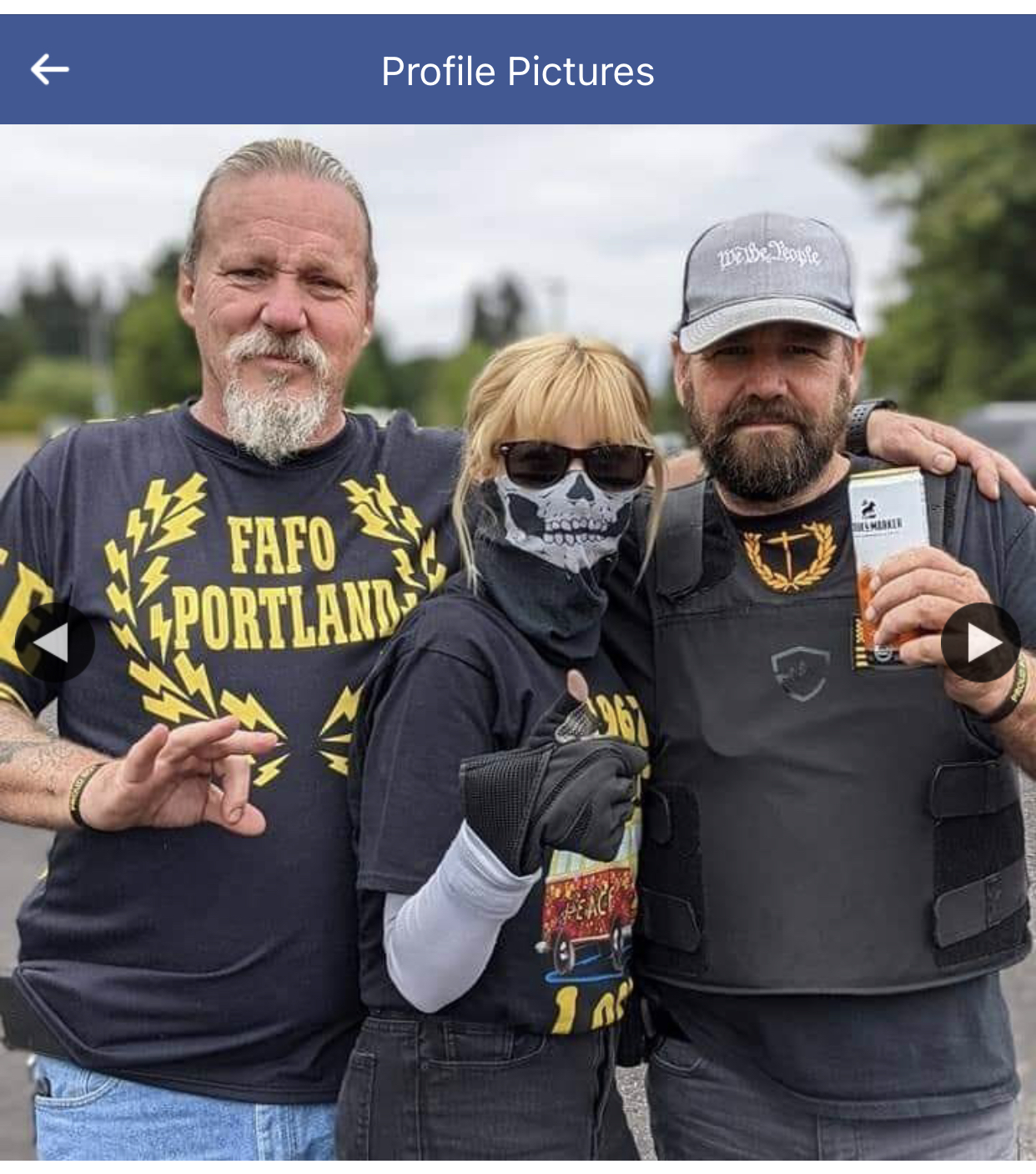 In another picture taken at the same rally, Eldridge appears to berate an anti-rascist counter protester who had been pepper-sprayed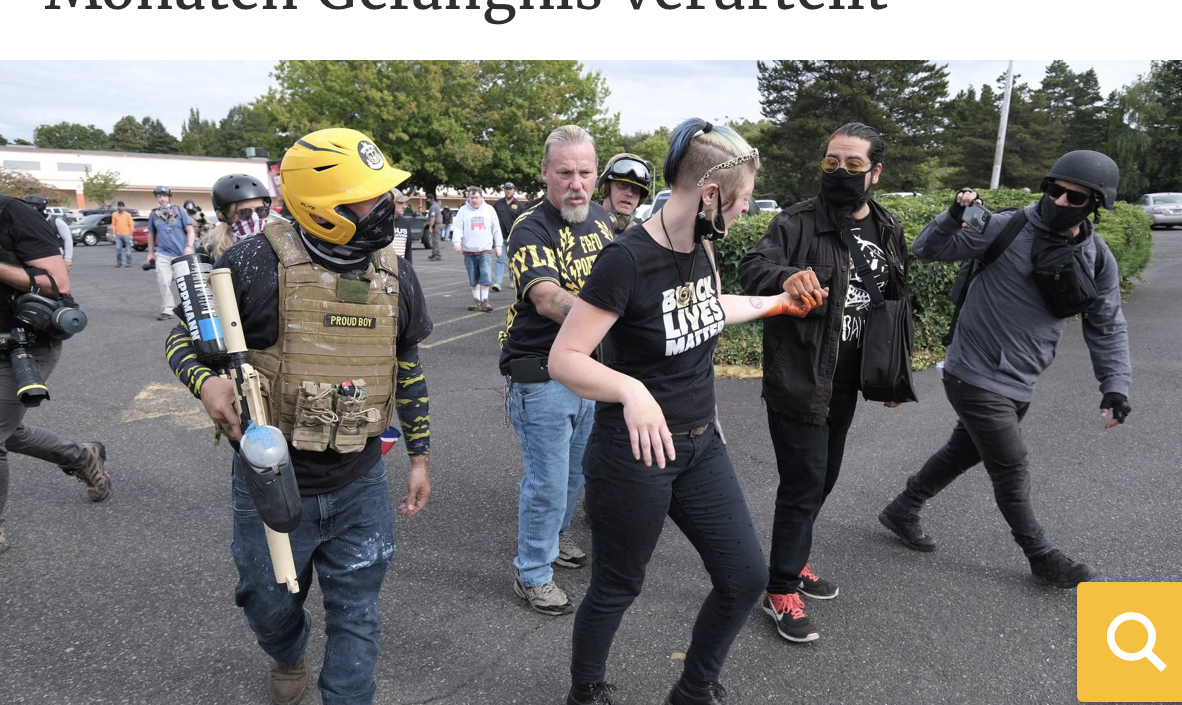 Summary: 
James Eldridge is a threat to the community due to his continued involvement with Proud Boy organizing in the Pacific Northwest. While the Proud Boys have suffered legal/financial woes largely stemming from the capitol insurrection on 1/6/2021, they still appear to be active and possibly more violent than ever before. 
Details:
Address: 2325 sw 194th ave Beaverton Oregon 
Birthdate: 3/25/1971
social media:
facebook:
https://m.facebook.com/james.eldridgeiii?fref=nf&pn_ref=story
linkedin:
https://www.linkedin.com/mwlite/in/james-eldridge-777b0990
clear photos: